Going in Style
PG, Comedy, 97 min
Three retired men and lifelong pals (Michael Caine, Morgan Freeman, Alan Arkin) lose their pensions when the company they've worked for their entire lives is sold to a foreign corporation.
Angry, and in need of money to survive, they decide to get literally get their payback by robbing the same bank that's withholding their hard-earned money. The elderly band of robbers risk it all, and it turns out that being a burglar in this day and age is not as easy as it looks. Hilarious hijinks ensue, and soon enough, the trio have an FBI agent (Matt Dillon) hot on their heels.
Guardians of the Galaxy Vol. 2 3D
STC,

Picking up after the events of the first Guardians of the Galaxy, the whole gang -- Peter Quill aka Star-Lord (Chris Pratt), Gamora (Zoe Saldana), Groot (Vin Diesel), and Rocket (Bradley Cooper) -- is back, but this time it's to uncover the mystery of Peter's true parentage.
Maudie
PG, Drama, 115 min
In Nova Scotia, Maud Lewis (Sally Hawkins), who suffers from severe arthritis, is hired as a housekeeper by reclusive local fish peddler Everett Lewis (Ethan Hawke).
Despite her crippled hands, Maud yearns to be independent and to live away from her overprotective family, but most of all, she wants to create art. An unlikely romance blossoms between herself and Everett, as she determinedly hones her skills despite her pain, and overcomes the physical challenge of juvenile rheumatoid arthritis.
She eventually rises to become one of Canada's premier folk artists, whose paintings hang in The White House.
Canadian Connection: Filmed in Newfoundland. Several cast members are Canadian.
Smurfs: The Lost Village
G, Family, 89 min
Grounded by Papa Smurf (Mandy Patinkin) after they venture into the Forbidden Forest, Smurfette (Demi Lovato) and her brothers Brainy (Danny Puddi), Hefty (Joe Manganiello) and Clumsy (Jack McBrayer) feel disgruntled. Especially Smurfette.
When she accidentally crosses paths with a mysterious creature, she convinces her brothers to defy Papa Smurf in order to join her on a quest. The young Smurfs have heard of the Lost Village, but weren't sure it actually existed. Now they believe the mysterious creature must have come from there. On their journey, they discover an enchanted place where female warrior Smurfs live and hasten to warn them about the evil wizard Gargamel (Rainn Wilson).
Stratford Festival: Love's Labour's Lost
Comedy,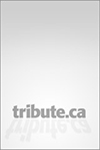 Young King Ferdinand of Navarre (Sanjay Talwar) and his three friends, Berowne (Mike Shara), Dumaine (Thomas Olajide), and Longaville (Andrew Robinson), take an oath to avoid the company of women for the next three years, instead devoting their time to study. The King goes a step farther: no woman can come within a mile of the court.
When the Princess of France (Ruby Joy) and her ladies arrive to speak to the King on an important matter, he has to meet her outside the court, where they've set up camp. The King falls in love with the Princess, but when his friends fall for the other ladies, he chides them. When Berowne is accused with treason for writing a letter to a woman, the three men must decide if they want to uphold the vow they made to the King.
The Boss Baby
G, Family, 97 min
Tim (voice of Miles Bakshi) is a very happy seven-year-old boy who enjoys all the attention he gets from his mom and dad. One day, however, his parents tell him he is getting a younger brother. In walks an unusual baby boy (voice of Alec Baldwin), who causes utter chaos with his arrival. Wearing a suit and carrying a briefcase, this Boss Baby is more than he appears.
Boss Baby has been sent by Baby Corp. to investigate and put an end to Puppy Co., an organization that is launching a "forever puppy" to replace babies. Boss Baby tries to focus on his mission, while Tim comes up with a plan to get rid of his new baby brother.
The Boss Baby 3D
G, Family, 97 min
This original animated comedy by DreamWorks follows an unusual baby boy (voice of Alec Baldwin). He's bratty, witty, wears a suit, carries a briefcase, is addicted to coffee and has a profound impact on his new family. But Boss Baby has a singular purpose. He's been sent by Baby Corp. to investigate and put an end to Puppy Co., an organization with aims of putting babies out of business in favor of pets.
The story of Boss Baby's arrival and his mission to derail Puppy Co. is humorously told through the eyes of Tim (voice of Miles Bakshi), his imaginative, seven-year-old brother.
The Circle
PG, Thriller, 110 min
A young woman (Emma Watson) is in a dead-end desk job chasing down customers for payments. That is, until she gets offered a position with the world's most powerful internet company. With her father (Bill Paxton) falling ill due to Multiple Sclerosis, the company offers to put her parents on their health plan. But the seemingly altruistic company is not being completely honest.
However, all is not as it seems as she soon finds her life beginning to unravel after the company's founder, Eamon Bailey (Tom Hanks), pressures her to step in front of the camera and give up the private and normal life that she's known.
Based on the bestselling novel by Dave Eggers.
The Fate of the Furious
PG, Action/Adventure, 136 min
With the crew exonerated, Dom (Vin Diesel) and Letty (Michelle Rodriguez) are enjoying their honeymoon, while Brian (Paul Walker) and Mia (Jordana Brewster) have decided to retire from the game. It seems the globetrotting "family," including Roman (Tyrese Gibson), Tej (Ludacris), and Luke (Dwayne Johnson), are able to settle down and lead a more normal life.
However, when Dom suddenly betrays them to team up with a dangerous criminal terrorist named Cipher (Charlize Theron), the team is thrown into disarray. When Letty pleads with them not to give up on Dom, they joins forces with a top secret government ops team led by Mr. Nobody (Kurt Russell) and team up with Deckard Shaw (Jason Statham) in order to help stop Dom and his new anarchist boss from committing unspeakable acts of terror.
The Zookeeper's Wife
14, Drama, 124 min
In 1939 Poland, Antonina Zabinska (Jessica Chastain) and her husband, Dr. Jan Zabinski (Johan Heldenbergh), have the Warsaw Zoo flourishing under his stewardship and her care.
When their country is invaded by the Nazis, Jan and Antonina are stunned, and forced to report to the Reich's newly appointed chief zoologist, Lutz Heck (Daniel Brühl).
To fight back on their own terms, the Zabinskis covertly begin working with the Resistance and put into action plans to save the lives of people whose homes are in what has become the Warsaw Ghetto. Allowing Jewish escapees to hide within the confines of their zoo, Antonina will put herself and even her children at great risk.
Based on the book The Zookeeper's Wife: A War Story by Diane Ackerman.
Unforgettable
14, Thriller, 100 min
While trying to cope with the end of her marriage, a newly divorced woman named Tessa (Katherine Heigl) learns her husband, David (Geoff Stults), is happily moving on. His fiancée, Julia (Rosario Dawson), moves in with him and this move threatens her.
To Julia, this is a chance at happiness as she assumes the role of soon-to-be wife and stepmom. Meanwhile, although Tessa initially makes efforts to be friendly towards Julia, her jealousy and covetousness begin to take over. Tessa soon does everything in her power to take back the life she believes was stolen from her and convince her husband of the mistake he's made.